Hilliard, John A.: The metatron theory.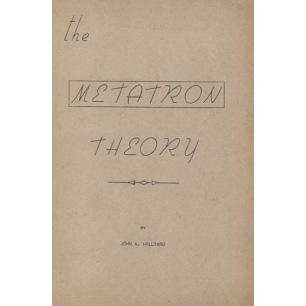 Price:
$95
Inc. 0% Tax
Type:
Good
Quantity:
Please select a variant above
In Stock
Suggestions toward a mathematical interpretation of the concepts of Huna & related psychio-physical problems.

Early 1950s, Talk of the Times, San Diego and Borderland Sciences Research Associates (BSRA).

Stapled, 7x10, duplicated, 34 pages.